"UPP OFFER FOR PARTNERS OF HAPPY SCHOOLS"
Happy Schools has partnered with UPP in order to provide schools with an exceptional opportunity to access Australia's most powerful leadership training program for Primary school students.
Happy Schools is offering one lucky Primary school a complimentary full day leadership and resilience training program delivered by UPP.
**Schools outside Brisbane will need to allow for travel expenses.**
ENTER YOUR DETAILS BELOW TO ENTER THE DRAW TO WIN A FULL DAY LEADERSHIP AND RESILIENCE TRAINING PROGRAM FOR YOUR YEAR 5 OR YEAR 6 STUDENTS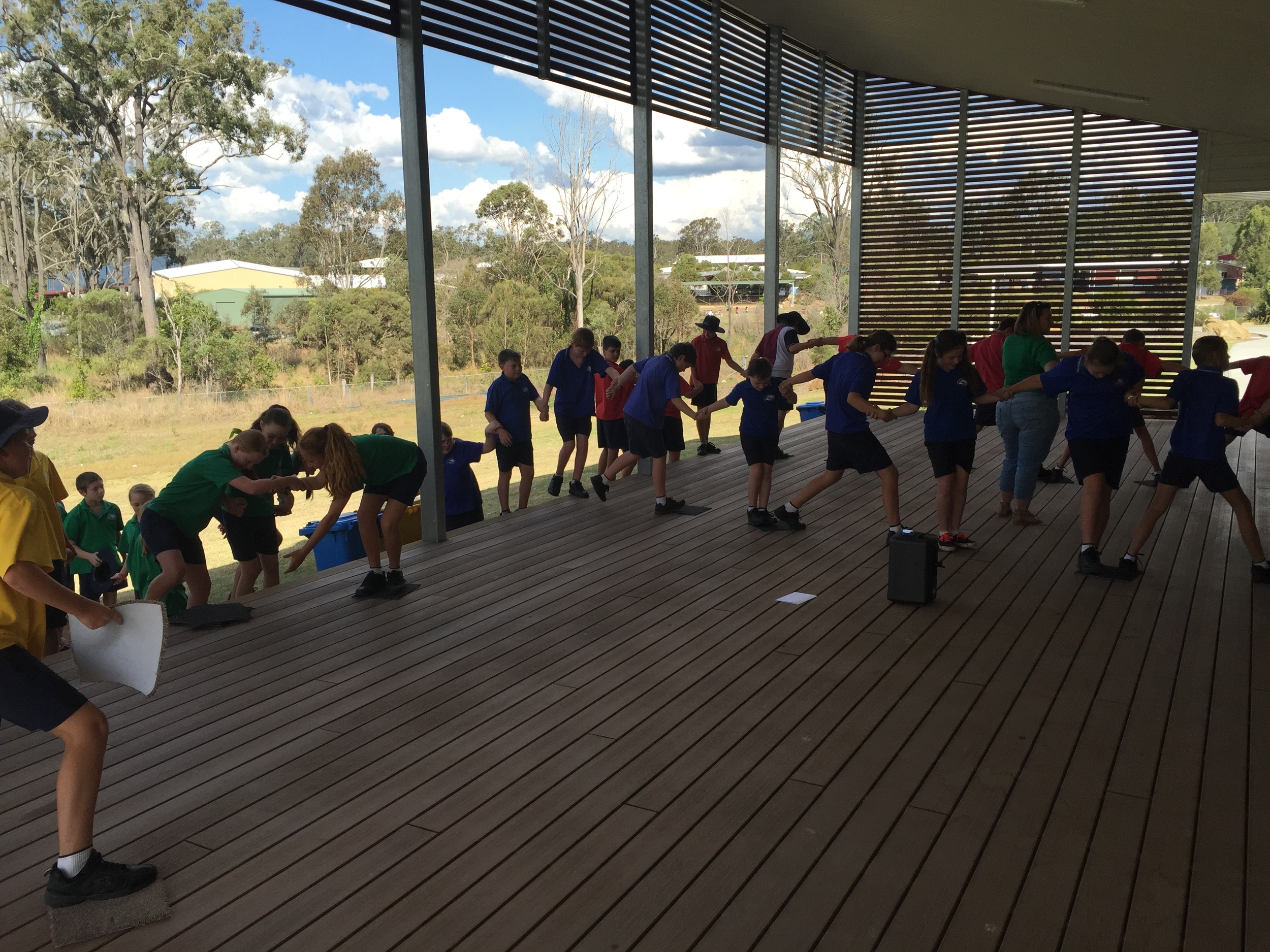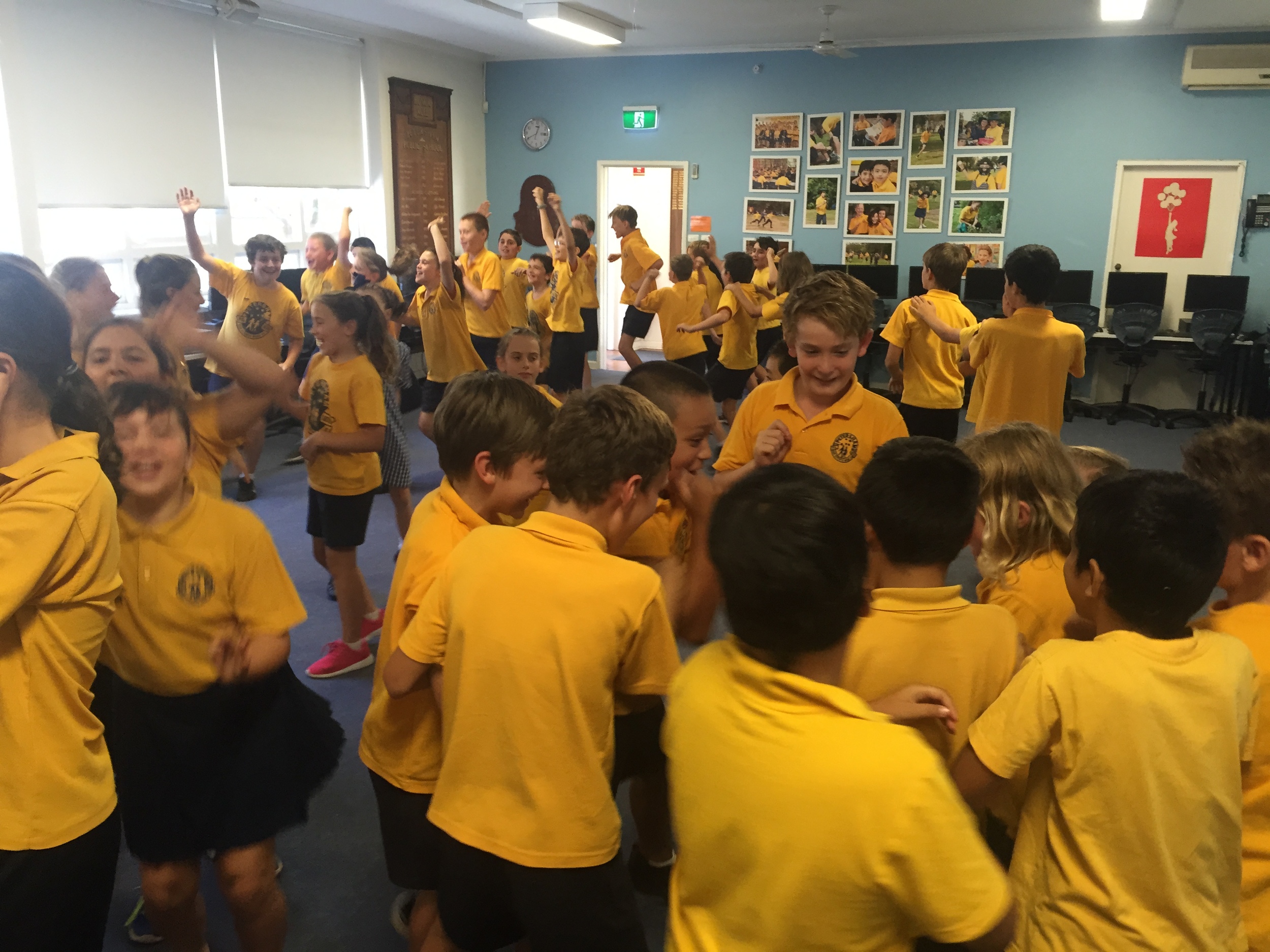 Praise for UPP
"A great day that engaged the students from start to finish. It really reinforced our vision for learning. The group activities were well set up and both facilitators were fantastically engaging, getting the most out of our students." Maria Gould- Junior Years Leader- Emmaus College, Jimboomba, QLD.
"A vibrant and engaging presentation that captivated our students all day." Belinda Ryan- Deputy Principal and Wellbeing Leader- Our Lady of the Rosary, Kyneton, Melbourne.
"Fantastic day- we loved the training. The activities were targetted effectively for our students. All students were motivated throughout the day and were given practical tools to achieve success. Fabulous." Alisha Mitchell and Donna Spiteri- Year 6 teachers- Petersham Public School, Sydney.
"Our students were beaming at the end, literally bubbling with enthusiasm with all that they had learned." Year 6 Teacher- Runcorn Heights State School, Brisbane.
"An excellent and worthwhile day for young leaders." - Andrew Griffin- Year 6 Teacher- Indooroopilly State School, Brisbane.
"Thank you UPP. You have definitely started something at MNPH. The students have paid attention and are already looking for a small change in themselves. We look forward to doing it again next year." Lisa Butterfield- Stage 3 Assistant Principal- Miranda North Public School.
"The whole day was so engaging and flowed so well. I would highly recommend this training. The students were engaged and having a lot of fun while learning." Gemma Cashman- Year 6 Teacher- St Finbar's, Sans Souci, Sydney.
"Unleashing Personal Potential programs empower and engage primary school students with a direct and inspiring approach to Leadership. Not the chalk and talk but rather engagement, action and reflection. RBSLEC will continue to work with UPP to unleash the personal potential of our future leaders." Clint Curran- Head of School- Runaway Bay Sport and Leadership Excellence Centre, Gold Coast.
"Amazing message with practical examples kids relate to. Great to see all kids interacting and engaging in content. You have a great rapport with the kids. Thank you for unlocking this thinking for our students."- Year 6 teacher- All Saints School, Brisbane.
"The UPP program was such an engaging and valuable experience- both staff and students loved it". Kendall Jones- Assistant Principal- Sacred Heart, Thursday Island, QLD.
"I would definitely recommend this training to others. It was engaging for all students and gave them all the tools and knowledge to be great leaders. Both the teachers and the students got a lot out of it." Taylor Davidson- Year 5/6 Teacher- Miranda North Public School.
"Our students were thoroughly engaged in thought provoking discussion and creative learning activities. Clyde Siebel- Deputy Principal and Year 6 Teacher- St Joseph's, Chelsea, Melbourne.
"The best leadership program I have seen." Catherine Moore- Religious Education Leader, Our Lady of the Rosary, Kyneton, Melbourne.
"Great information that was engaging and well presented. The real life examples and activities really cemented the learning intentions of the training. A wonderful and beneficial training program for our students." Teacher- St Michael's Primary School, Tallangatta, VIC.
"Positive, achievable motivation that inspired our students to be their best. Excellent."- Pip Walsh- Year 5 Teacher- Coomera Rivers State School, Gold Coast.
"I loved messages throughout the day, which were reinforced with a great mix of theory and practice."- Year 6 Teacher- Marton Public School, Sydney.
"The physical activities introduced an area of leadership which was powerful and a great way of understanding the particular skills about being a leader. An excellent day!" Year 5 Teachers- St Luke's, Lalor, Melbourne.
"An inspiring day of identifying and unleashing every students potential as leaders of our school." Marissa Ledger- Year 6 Teacher- Our Lady of Good Counsel- Gatton, QLD.
"Love this day! It actually benefitted us as teachers as well and we have got some good ideas to use with our students now and in the future." Nicole and Chelsea- Year 5 Teachers- St Brendan's, Somerville, Melbourne.
"Fantastic session. Incredibly relevant and engaging." Year 5 and 6 teachers- St Catherine of Siena, Melton West, Melbourne.