"IMPACT" LEADERSHIP
FOR JUNIOR SECONDARY STUDENTS
UPP leadership training days are action-packed, fun-filled and designed to equip your year 8 or year 9 cohort with leadership skills that will have all of your students stepping up to the challenge of being the Junior Secondary School leaders.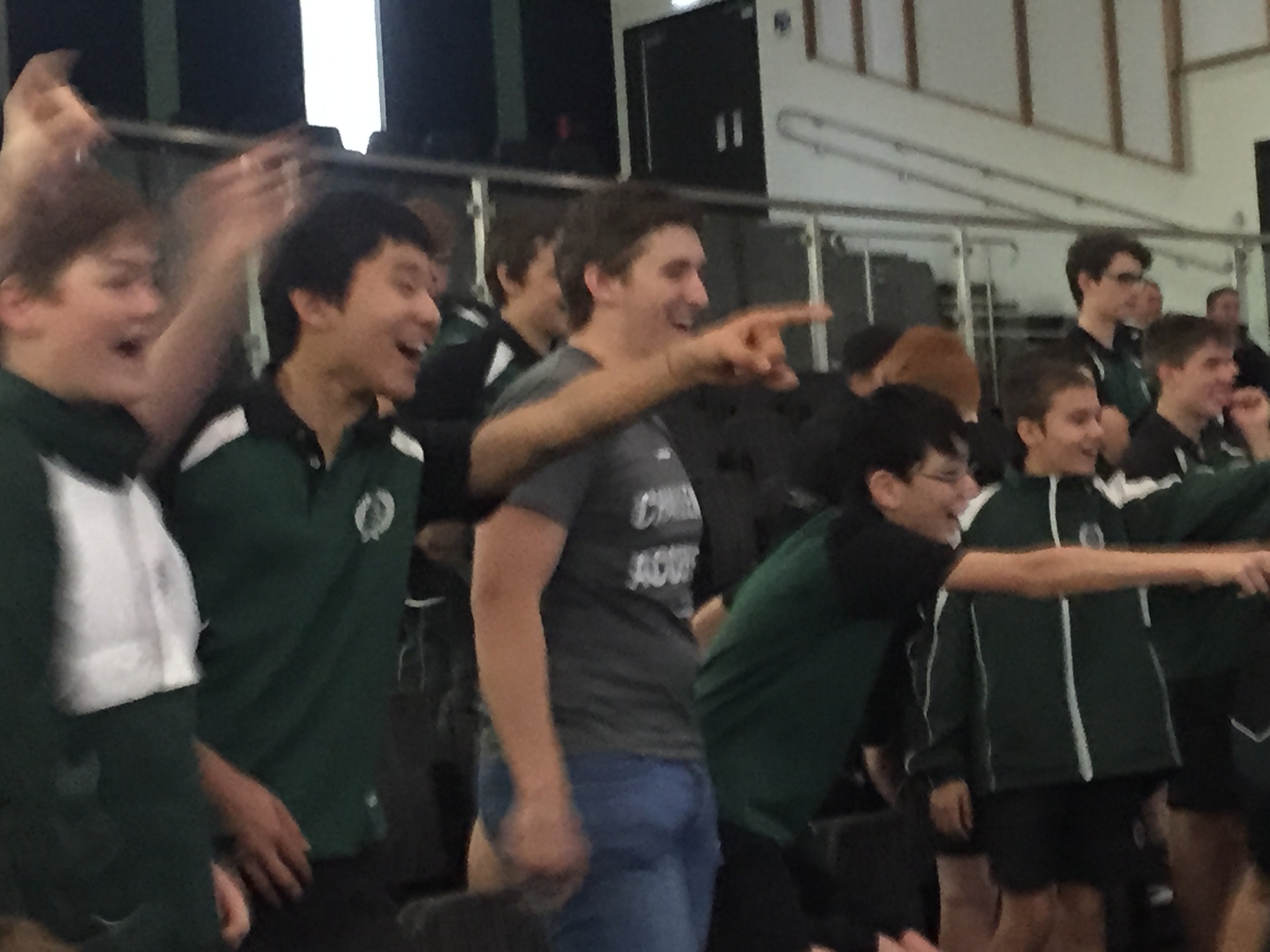 We have a number of leadership programs for Secondary schools, including one day, two day and fully facilitated camp options.
IMPACT LEADERSHIP (1 OR 2 DAY TRAINING)
"Impact leadership" is a one or two day workshop, best suited for your whole year 8 or year 9 cohort. High energy, high impact, and it calls upon every student to contribute through their influence, strengths and actions.
POSSIBLE SESSIONS: (Choose 3 from below for single day)
· Everyday Leadership- Leadership is influence.
· The Epic Race- facilitated outdoor team race event (using our A.S.P.I.R.E. framework)
· Types of Leaders- Different Leadership Strengths.
· Battle of the Houses- active team-building session in house or class groups.
· Leading through action. Building resilient young people who take action.
LEADING FROM THE FRONT (1 DAY WORKSHOP)
"Leading from the front" is a single day workshop designed for formal leaders at the end of year 8, or at the beginning of year 9. It provides support to students who have been entrusted with the responsibility of leading the Junior Secondary school in a formal way.
OVER 3 SESSIONS, STUDENTS WILL JOURNEY THROUGH 3 POWERFUL TOPICS:
· Leaving a Legacy (Answering the Call, Casting the Vision).
· Getting Ideas into Action (Using UPP's Idea to Action Framework).
· Pitch Perfect (scripting and delivering high impact presentations that positively influence people to step up).
Praise for UPP
"The UPP program is dynamic, highly engaging, relevant and meaningful to our students and staff. I highly recommend Luke and the UPP team." Wayne Chapman- Deputy Principal- Mary MacKillop College.
"The only leadership presentation that is able to keep the students engaged and entertained after two long days of camp activities." Ashley Hinds- Teacher- Helensvale SHS
"Presenters were engaging, approachable and pitched the presentation well. The messages were well received by our students." Chris Humphrys- Transition Coordinator- Padua College, Kedron.
"Memorable, engaging, motivating, challenging, thought-provoking. The UPP whole day workshop had it all. The format of the day carefully sequenced to intersperse high-energy parts with reflective counterparts." Natasha Podoliak- Director of Middle Schooling- Brisbane Boys College.
"Very, very engaging- the students responded really positively well to you. You related to them and they related to you." Teacher- Southern Cross Catholic College.
"The content delivered is extremely important and the mixture of presentation methods kept all of the students engaged." Angeline Anthony- Teacher- Varsity State College
"Not only mind changing potential, but life changing potential. A great day." Matt S- Pastoral Leader- Gilroy Santa Maria College, Ingham.
"I would just like to say that I really enjoyed your talk on Monday night and the general consensus from students was that you were their favourite speaker on the leadership camp." Liana Tufuga-Mika- Teacher- Southport SHS

"Students were engaged throughout this fun-filled session, with lots of learning." Joe Miranda- Pastoral Leader- St Eugene College, Burpengary.
"Great presence and inspiring content led to high student engagement throughout." Nerelle Goodwin- Teacher- Assumption College, Warwick.
"A great combination of input and activities that were relevant to students. Very engaging." Teacher- Mt Maria College, Mitchelton
"Activities were really good- students were engaged and thoroughly enjoying themselves." Teacher- Pimpama State College
"UPP presenters were energetic, enthusiastic and engaging on our leadership camp." Amanda Spooner- Teacher- St Benedicts College, Mango Hill.
STUDENT FEEDBACK
"Through this experience, I have learned about time management, having a deadline to complete tasks, organising meetings, working in teams, communicating ideas to a group of people, and taking responsibility- having the success or failure of this project potentially lie in your team's hands." - Student Feedback
"Thank you so much for everything that you've done to make our project a success. We really did learn a lot from this, and actually way more than expected. Now that I look back at our journey, it was probably one of the best decisions I've made in my life. Also, I would really recommend younger students to be a part of this program – you get to see the world through the eyes of a leader!"- Student Feedback
"I strongly believe that this experience will greatly help with my communication skills in team assignments. It will help me become a leader of the teams and work / communicate with everyone so that we will be able to achieve the best results. I also believe that learning these skills could help other people understand how to utilise these skills to their best ability."- Student Feedback
"The information and skills I have taken out of this experience has helped in other areas too. It has helped with assignments, time management, working in teams, responsibilities, confidence and with being a leader and stepping up and helping. I have had so much fun, but I am glad to have taken some positive things out of it that can help in the future. I have learnt that if you want to achieve great things in life and succeed you have to put in hard work, be motivated, put in time and effort and give 100% because not everything comes easy." - Student Feedback
"Some personal successes that I believe I experienced was pulling the project together. I really surprised myself when I stepped up and took charge. Everyone was amazing when we worked together as a team, and it was great to be part of this experience." - Student Feedback